Abshire, Gupta, Liu receive MIPS grants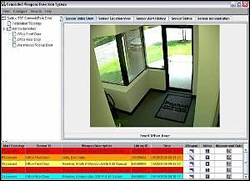 ISR faculty are associated with three new
Maryland Industrial Partnerships (MIPS)
contract awards. The MIPS program provides matching funding for university-based research projects that help companies develop new products. MIPS projects deal with innovative technological or scientific concepts and have direct commercial applications.
Assistant Professor Pamela Abshire (ECE/ISR) is working with Quantum Molecular Pharmaceuticals in Bethesda, Md., on a new radiation sensor that could significantly reduce the size and cost of positron emission tomography (PET) scanners. PET is a nuclear medicine medical imaging technique that produces a three-dimensional image of functional processes in the body.
Associate Professor S.K. Gupta (ME/ISR) is working with Cardinal Scientific, Inc., in Clinton, Md. He is designing a web-based interface for manufacturing parts using a water-jet cutting machine.
Professor K.J. Ray Liu (ECE/ISR) is working with Pharad, LLC, in Glen Burnie, Md., optimizing its portable system for detecting concealed weapons on individuals from a distance. The system can be used in a variety of indoor and outdoor environments, including airport concourses and passenger train terminals, public buildings, shopping centers, stadiums, and retail centers.
Published August 16, 2006