Baras Gives Plenary Lectures on Wireless Security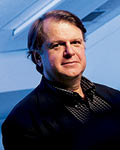 Professor
John S. Baras
(
ECE
/
ISR
) gave an invited plenary consisting of a three-hour set of lectures on Security and Trust for Wireless Autonomic Networks at the
Med-Hoc-Net 2007 Conference
, on June 12, 2007, in Corfu, Greece.
Med-Hoc-Net is an established annual international workshop aiming to serve as a forum where researchers from academia, research labs and the industry from all over the world, meet to share ideas, views, results, and experiences in the field of ad hoc networking. Anything from theoretical and experimental achievements, to innovative ad hoc systems, prototyping efforts, and case studies is of interest to the Med-Hoc-Net community.
Prof. Baras' lectures were part of the tutorial and Ph.D. student workshop program of the conference, which was sponsored by the European Union network of excellence CONTENT: Excellence in Content Distribution network Research, the TC6 Technical Committee 'Communications Systems' of the International Federation for Information Processing (IFIP) and by the European Union IP FET project CASCADAS "Bringing Autonomic Services to Life." Some 70 PhD students from all over Europe attended the workshop and the tutorials.
Professor Baras' lectures covered both tutorial aspects as well as promising directions for future research. The lectures were delivered in the historic building of the Ionian Academy in Corfu, Greece.
Published October 8, 2007