Gabriel Named "Professeur Invité Trottier"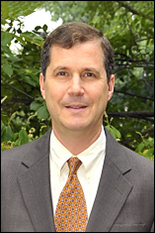 Civil and Environmental Engineering Professor Steven A. Gabriel (affiliate, Institute for Systems Research) has been named "Professeur Invité Trottier" for 2014-2015 as part of his sabbatical visit to the Institut de L'Énergie Trottier in Montréal. Gabriel will work on a variety of energy modeling and policy-related topics and interact with faculty and other researchers at Polytechnique Montréal and GERAD.
Gabriel is also a research professor at the German Institute for Economic Research in Berlin, and an adjunct professor at the Norwegian University of Science and Technology in Trondheim.
Published September 16, 2014