Guardian article cites Cukier research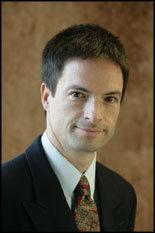 A 2006
study
conducted by ISR-affiliated Assistant Professor
Michel Cukier
(ME) and affiliate of the Center for Risk and Reliability, was cited in a front-page news article,
"How the web became a sexists' paradise"
in the April 6, 2007 technology section of
The Guardian
online.
The Guardian
is one of the largest newspapers in the United Kingdom.
The story brings light to the online threats female bloggers and Internet users face today. Cukier's research is described in the article:
"A recent study showed that when the gender of an online username appears female, they are 25 times more likely to experience harassment. The study, conducted by the University of Maryland, found that female user-names averaged 163 threatening and/or sexually explicit messages a day."
| Read the press release about the study issued by the Clark School of Engineering. | ISR's original coverage of the study and press coverage |
Published April 9, 2007