New Research Showcased at TRB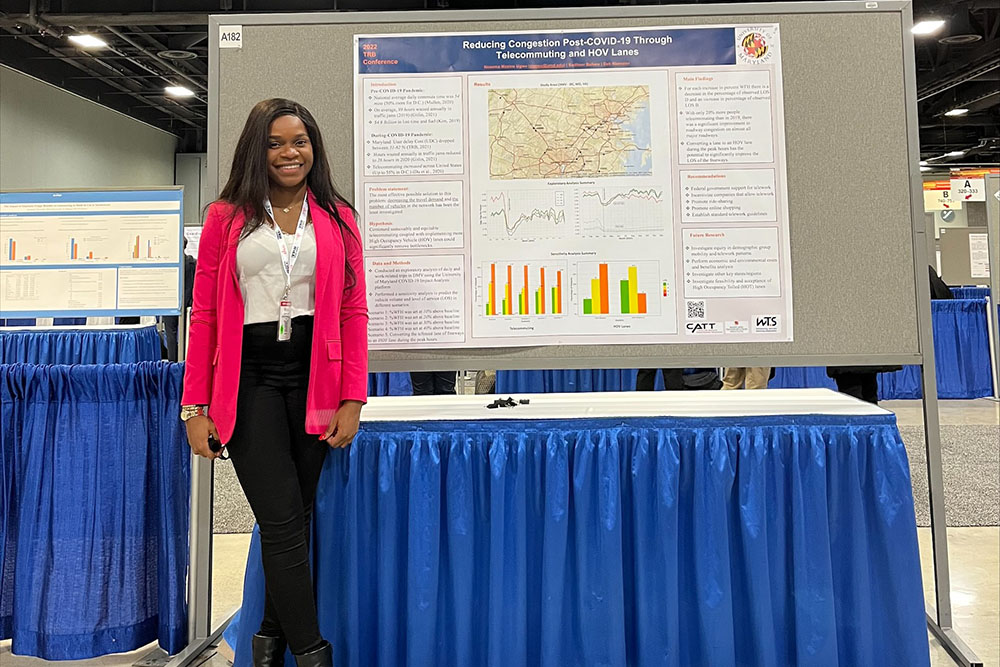 Bicyclist and pedestrian safety, optimization of rail networks, non-destructive testing of bridges, and the potential of telecommuting to reduce congestion were among the topics covered by University of Maryland (UMD) researchers at the 2022 TRB annual meeting, held in Washington, D.C. from January 9 through 13. The university is home to a highly-regarded transportation engineering program, based at its civil and environmental engineering department, and the Maryland Transportation Institute, a hub for interdisciplinary, data-driven transportation research.
Among other highlights, the university's Center for Advanced Transportation Laboratory unveiled its new Congestion Causes for the National Highway Systems app, with director Michael Pack presenting an overview of its capabilities and tools. The new app "brings new insights and understanding to what impacts traffic flow at the state and county levels across the country," CATT Lab said in a news release.
The CATT Lab also hosted a booth that provided opportunities to learn more about the Regional Integrated Transportation Information System, considered the world's largest transportation database, and to talk with experts on probe data, signal systems data, connected vehicles, and people movement data.
Published January 26, 2022