Qu in the News for Technique to Save Power in Handheld Devices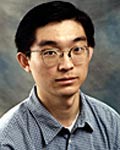 Prof.
Gang Qu
(
ECE
/
UMIACS
) was featured in
MIT Technology Review
for his research aimed at saving processing power in handheld multimedia devices. In the most recent issue of the Association for Computing Machinery's Transactions on
Embedded Computing Systems
, Qu and fellow researchers at the University of Maryland describe a simple way for multimedia handheld devices to save power.
The premise of the technique is to alter the playback performance in the multimedia device by removing approximately six frames of digital video per second, a slight reduction that is unnoticeable for human viewers. Lowering the decoding standards for the digital video in this way requires less work for the device's processor, and results in lower power consumption, providing a 54 percent energy reduction, according to Qu and his fellow researchers.
Qu's power-saving scheme could be implemented in either hardware or software.
To read the entire story, visit the MIT Technology Review website: http://www.techreview.com/Infotech/19321/.
Published August 30, 2007