Rama Chellappa Wins 2020 IEEE Jack S. Kilby Signal Processing Medal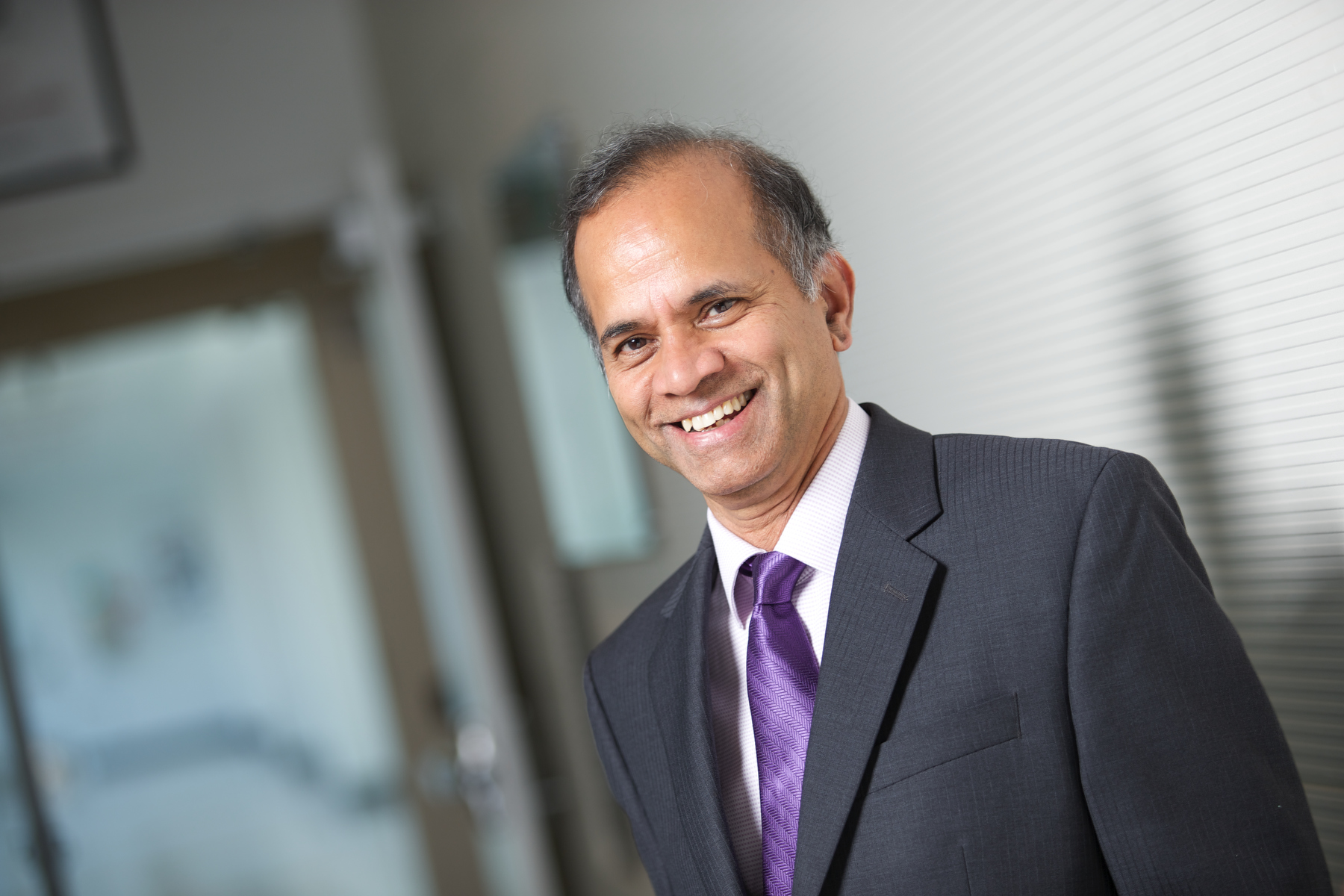 Rama Chellappa, a Distinguished University Professor and a Minta Martin Professor of Engineering, has been named as the recipient of the IEEE's 2020 Jack S. Kilby Signal Processing Medal by the IEEE Board of Directors "for contributions to image and video processing, especially applications to face recognition."
The IEEE Jack S. Kilby Medal was established in 1995 in honor of Jack S. Kilby, whose innovation was a monumental precursor to the development of the signal processor and digital signal processing. Kilby is most often recognized for the development of the first integrated circuit, as well as being the co-inventor of the handheld calculator and the thermal printer, all of which he accomplished while working at Texas Instruments. The prestigious Jack S. Kilby award is sponsored by Texas Instruments and is presented for outstanding achievements in signal processing.
A member of the A. James Clark School of Engineering faculty since 1991, Dr. Chellappa also served as Chairman of the Department of Electrical and Computer Engineering from 2011 to 2018. He has been honored with a number of awards from the University of Maryland, including a Faculty Outstanding Research Award, the Poole and Kent Teaching Award, and an Outstanding GEMSTONE Mentor Award. He has also been elected as a Distinguished Faculty Research Fellow and a Distinguished Scholar-Teacher and received the honor of Distinguished University Professor in 2016. His research areas include signal and image processing, computer vision, pattern recognition, machine intelligence and artificial intelligence.
As an IEEE Fellow, Dr. Chellappa has held a number of administrative positions with the organization. He served as an associate editor of four IEEE Transactions, and as the Editor-in-Chief of IEEE Transactions on Pattern Analysis and Machine Intelligence. He has been a member of the IEEE Signal Processing Society Board of Governors, a Distinguished Lecturer, President of the IEEE Biometrics Council, General and Technical Program Chair for several IEEE international and national conferences and workshops and a Golden Core Member of the IEEE Computer Society. In addition, he is a Fellow of the International Association for Pattern Recognition, the Optical Society of America, the Association for Computing Machinery, the Association for the Advancement of Artificial Intelligence and the American Association for the Advancement of Science.
The award will be presented at the annual IEEE Honors Ceremony to be held in May 2020 in Vancouver, British Columbia.
Published December 4, 2019