Renowned Telecom Experts to Deliver White Symposium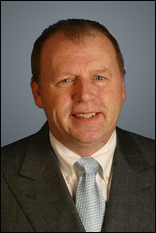 Three of the nation's leading experts in the technology and business of telecommunications will deliver the Charles and Helen White Symposium on Engineering Innovation on Monday, October 16, at 5 p.m. in the Kim Engineering Building lecture hall.
Keynote speaker Barry West, CTO and president of 4G Mobile Broadband for Sprint Nextel, will be joined by Andrew J. Viterbi, co-founder and retired vice chairman and CTO of QUALCOMM Incorporated, and Clark School alumnus Rajiv Laroia, founder and CTO of Flarion Technologies, now Qualcomm Flarion Technologies.
The symposium will explore innovation in telecommunications and the widespread use of wireless communications and other technologies. The presentations will address how technology has changed the way we communicate today and how we will communicate tomorrow.
Immediately preceding the symposium will be the Clark School's Innovation Hall of Fame Induction Ceremony, where Rajiv Laroia, M.S. '89 and Ph.D. '92, will be honored for his work in telecommunications. The ceremony will begin at 4:30 p.m. in the Innovation Hall of Fame in the Kim Building's north corridor.
Published September 20, 2006