Ulukus Appointed to NextG Alliance Research Council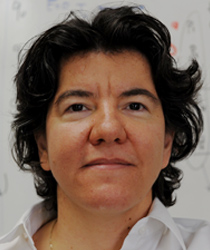 Professor and ECE Chair Sennur Ulukus has been appointed to the NextG Alliance (NGA) Research Council (https://www.nextgalliance.org/research-council/) The NextG Alliance was formed to promote North American wireless technology through private-sector-led efforts. Its research efforts focus on technology commercialization through research and development, manufacturing, standardization and market readiness.
NGA has developed a multi-platform approach to the future of 6G and its development lifecycle. Four main areas of research are leading the way towards the full implementation of 6G technology: Applications (multi-sensory extended reality (XR), network enabled robotics and autonomous systems and more); Society and Economic Needs to enhance quality of life, digital equity, and data privacy; Sustainability of a 6G Ecosystem related to management of water, waste and materials, sustainable network optimization, and sustainable supply chains; and Technology, leading to the next generation of 6G radio systems and devices.
The NextG Alliance Research Council is composed of leading industry and academic experts coming together to collaborate on the development of a North American 6G research strategy. 6G applications have potential uses in government, industry and academia. Council members are also tasked with the advancement of NGA research goals through partnerships with the U.S. and Canadian governments and private-sector 6G research communities.
Ulukus' appointment to this Council has the potential to greatly benefit future 5G/6G related activities in the Clark School of Engineering. Her research interests are in information theory, wireless communications, machine learning, signal processing and networks, with particular emphasis on private information retrieval, age of information, distributed coded computing, machine learning for wireless, energy harvesting communications, physical layer security, and wireless energy and information transfer.
Published March 6, 2023