Wu Receives NSF Grant for Research in Trustworthy Sensing, Communications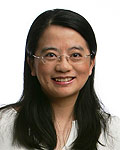 Associate Professor
Min Wu
(
ECE
/
UMIACS
) has been awarded a new National Science Foundation (NSF) grant, titled "
Forensic Hash for Assured Cyber-based Sensing and Communications
." This grant provides $344K support over three years for Prof. Wu's research effort.
The objective of this research is to address the challenge in trustworthy sensing and communications, as content-rich audio-visual streams become increasingly adapted on-the-fly for individual receivers. The proposed project develops a novel framework of Forensic Hash for Information Assurance, or FASHION in short. The FASHION framework utilizes a strategically designed compact string and the associated decision mechanism to transcend the capabilities of conventional hash and non-intrusive forensics. Offering more forensic answers about data integrity, origin, and processing history in higher accuracy and efficiency, the proposed framework overcomes the current one-size-fit-all dilemma and enables trust assessment at a higher level.
For more information, visit the NSF website.
Published September 13, 2010