Adomaitis, Baras, MacCarthy speakers at UMD climate forum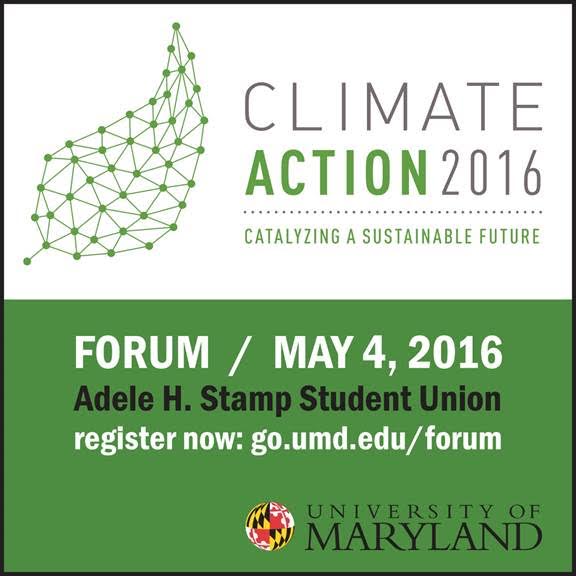 ISR had three speakers at the University of Maryland's Climate Action 2016 Forum on Wednesday, May 4 at the Stamp Student Union.
The forum was a public conference that features a mix of internal and external experts speaking on how to advance the climate implementation agenda following the Paris Agreement.
It featured 20 interactive sessions following six thematic tracks: city and sub-national implementation, resilience/adaptation, energy, sustainable land-use, analysis and tools to support decision-making, and climate and society.
Professor Ray Adomaitis (ChBE/ISR), Professor John Baras (ECE/ISR) and Director of Systems Engineering Education John MacCarthy were panelists in the "Systems Engineering for the Integration of Renewable Energy Resources" session, part of the energy track.
In the opening plenary session, U.S. Senator Ben Cardin, University of Maryland President Wallace H. Loh, and School of Public Policy Dean Robert Orr delivered welcoming remarks. The keynote address was given by H.E. Dr. Gro Harlem Brundtland, vice chair of the United Nations Foundation and former prime minister of Norway.
Published May 5, 2016