Alumnus Alvaro Cárdenas joins University of Texas at Dallas faculty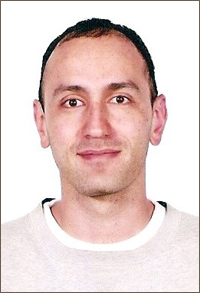 In January, alumnus
Alvaro A. Cárdenas
(ECE Ph.D. 2006), began a tenure-track position as an Assistant Professor in the Computer Science department of the Erik Jonsson School of Engineering & Computer Science, University of Texas at Dallas. At Maryland, Cárdenas was advised by Professor
John Baras
(ECE/ISR).
Prior to joining UT at Dallas, Cárdenas was a research staff member at Fujitsu Laboratories of America, where he worked on the NIST-IR 7628 document for smart grid security, IETF standards for embedded networking, and the NIST Cloud Security reference architecture (to be released this year). He also edited the Cloud Computing Alliance's Big Data Analytics for Security report (also to be released this year). Cárdenas was Fujitsu's representative for the IPSO alliance, and was an alternate member of the board of directors of the Trusted Computing group, and part of the technical committee and the embedded TPM working group. Before his work with Fujitsu, Cárdenas was a postdoctoral scholar at the University of California, Berkeley where he worked on SCADA security and machine learning.
Cárdenas' research focuses on network security, security of the smart grid and other cyber-physical systems, intrusion detection, trusted computing, and big data analytics for security. He has received numerous awards for his research, including a best paper award from the U.S. Army Research Office, and a graduate school fellowship from the University of Maryland. He has also been an invited visiting professor at the University of Cagliari.
During his years at the University of Maryland, Alvaro conducted breakthrough and award winning research on detection and prevention schemes for MAC layer misbehavior in wireless ad-hoc networks, distributed change detection for worms and DDoS attacks, design and performance evaluation of watermarking and data hiding schemes and on innovative measures of effectiveness and evaluation of classifiers with applications to security and intrusion detection systems.
Published March 13, 2013