In Memoriam: John William Fritz ('17, electrical engineering)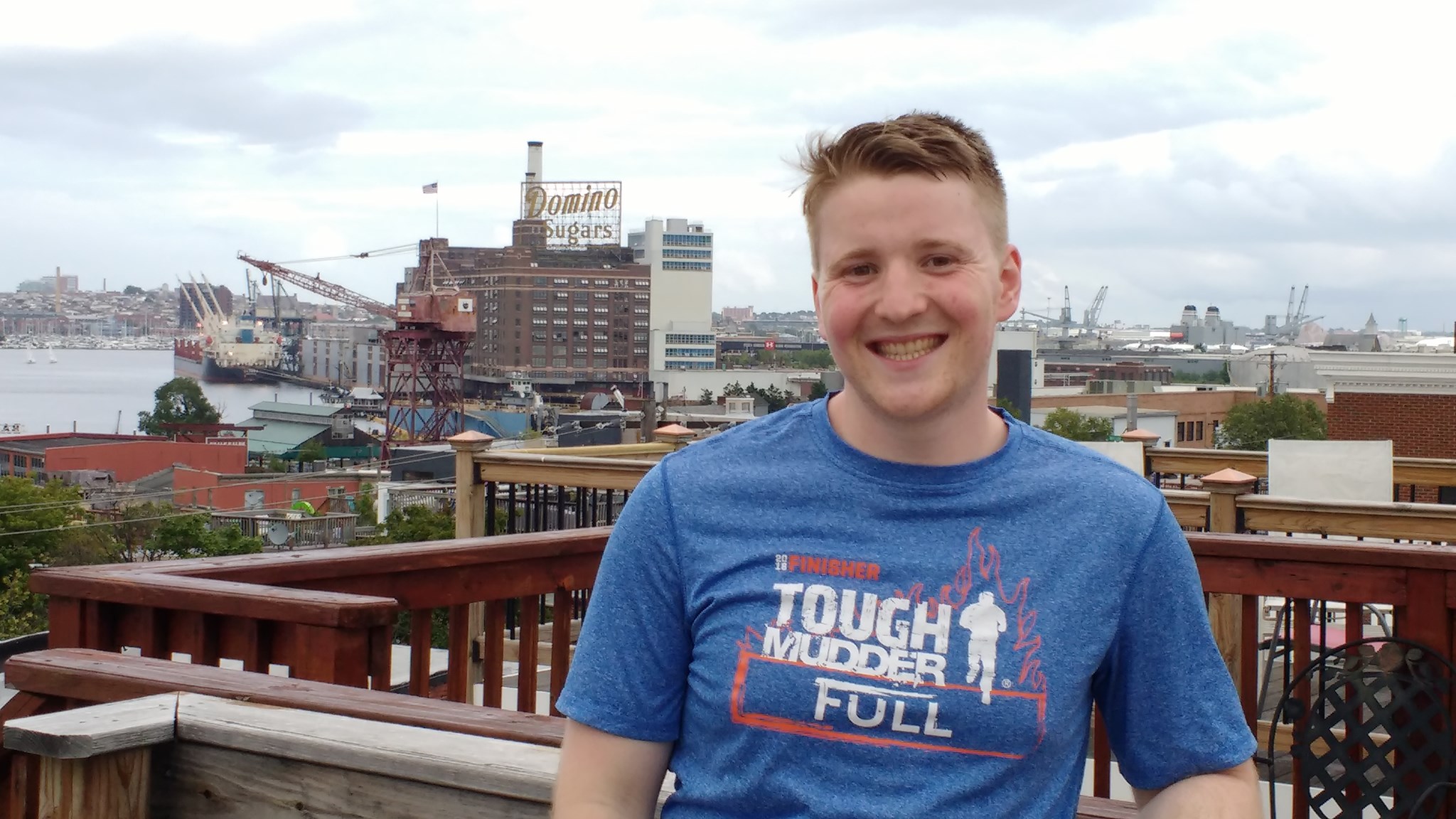 John William Fritz of Baltimore, MD passed away in June 2020 at just 25 years old due to complications of a rare heart condition. He was an avid runner—proud finisher of two marathons and two obstacle course races—keen outdoorsman, and fierce friend. He touched the hearts of many, and his loss is felt deeply by everyone in his life.
John, a 2017 electrical engineering graduate from the University of Maryland, College Park, was employed from 2018-2020 with Northrop Grumman's Electronics Division in Linthicum, MD.
Faculty of the Electrical and Computer Engineering Department remember John as a wonderful and hardworking student. "John was an excellent student and had almost perfect scores on his lab reports," said Dr. Steve Tretter, John's professor in the Electrical and Computer Engineering Department's ENEE428: Communications Design Laboratory course.
Professor Carol Espy-Wilson and her Teaching Assistant Ganesh Sivarman also noted that John was a quiet and sincere student who worked hard on his projects. "John's final group project in my course was on "Password based image encryption," which was demonstrated in Matlab. It was a nice project idea and implementation," said Espy-Wilson.
Read John's full obituary here.
Heart disease is the leading cause of death in the United States, and every 36 seconds, someone dies of heart disease. John's family and friends are "Rocking on for John" by participating in the Greater Maryland Heart Walk this October. Together, they will raise money and awareness to increase the availability of treatment, advance cutting edge research and new technology, and support national education campaigns to prevent and treat heart disease.
We encourage the UMD community to join the fight against heart disease by donating and walking with John's family and friends next month.
The Greater Maryland Heart Walk will take place on Saturday October 16th, 2021 at the Camden Yards Sports Complex in Baltimore, MD. John's family and friends will gather the evening before, Friday October 15th, to dedicate a tree in his memory here at UMD. For more information on the tree dedication and to register to attend, please email maggieballoufritz@gmail.com
Published September 23, 2021