ISR alumnus Buno Pati to be inducted into Clark School Innovation Hall of Fame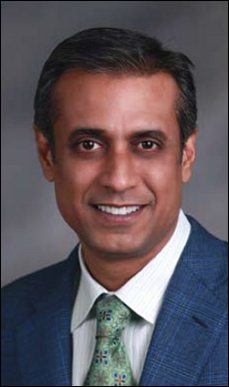 ISR alumnus Buno Pati will be inducted into the A. James Clark School of Engineering's Innovation Hall of Fame on October 15 for his innovations in phase-shift lithography, which have driven the development of smaller and smaller electronic devices with ever-expanding applications. Pati's work has improved the capabilities of everything from computers to cell phones to GPS devices to MP3 players.
Pati holds a 1992 Ph.D in electrical engineering, with a focus on wireless communications and signal processing. He was advised by Professor P.S. Krishnaprasad (ECE/ISR). In 2003, Pati received the Clark School of Engineering Distinguished Alumnus Award for his contributions to the field of engineering and the advancement of technology. He is a member of the Clark School Board of Visitors and the University of Maryland Board of Trustees.
Pati is an experienced and successful entrepreneur who has an established track record of building numerous early-stage companies into successful businesses. Currently, he and Phil Wiser (ECE B.S. '90) run Sezmi, which creates products designed to change the TV viewing experience by bringing together in one "network" all the sources of video content available today, including the Internet. Sezmi will make it easy to manage those sources in a personalized, yet automated way.
Pati also was an angel investor and board member and on occasion, interim chief executive officer of early-stage venture-funded technology companies in a range of markets from semiconductors to video compression and multimedia services.
Pati founded Numerical Technologies, which "productized" phase-shift technology, and served as its president and chief executive officer. He led Numerical from the initial development phases, through its successful initial public offering to its acquisition by Synopsys. Before co-founding Numerical, Pati served as assistant professor of electrical engineering and computer science at Harvard University and a post-doctoral research associate at Stanford University.
The induction ceremony will take place at 5 p.m. in the Innovation Hall of Fame in the Jeong H. Kim Engineering Building. The ceremony will be followed at 5:30 p.m. by the Charles and Helen White Symposium on Engineering Innovation.
| More on Buno Pati in the Fall 2009 issue of E@M magazine. |
Published August 13, 2009