Jeongho Jeon Earns NIST-ARRA Fellowship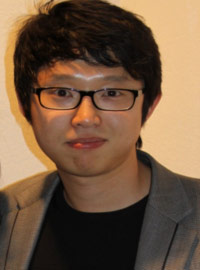 Jeongho Jeon, a graduate student in the Electrical and Computer Engineering (ECE) Department, has been awarded the National Institute for Standards and Technology's American Recovery and Reinvestment Act Measurement Science and Engineering Fellowship (NIST-ARRA). The fellowship award has a three-year term. The stipends are funded by the grant at $30,000 annually.

Jeongho will be working with Dr. Kamran Sayrafian-Pour of the NIST Information Technology Laboratory. This Fellowship entails an appointment as a Graduate Research Assistant with the Institute for Research in Electronics and Applied Physics.

Jeongho is advised by Cynthia Kim Eminent Professor of Information Technology Anthony Ephremides.
For more information about the NIST-ARRA Fellowship Program at the University of Maryland, visit http://www.nistfellows.umd.edu.
Published May 9, 2011