McAvoy Team Awarded NIH Grant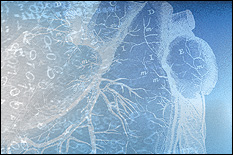 A feedback control system-based "treatment couch" could significantly increase the accuracy and effectiveness of treatments for lung and upper abdominal cancers.
Professor Thomas McAvoy (Emeritus, Chemical and Biomolecular Engineering, Institute for Systems Research, and Bioengineering) is part of a team of University of Maryland engineers, scientists, and oncologists awarded an NIH grant for a project entitled "Feedback Control and Inferential Modeling for Radiotherapy." The grant totals over $330,000.
The project, led by principle investigator Assistant Professor Warren D'Souza (Department of Radiation Oncology at the University of Maryland Greenbaum Cancer Center), is developing a new approach to planning and conducting radiation treatment in cancer patients.
While receiving treatment, a patient's respiration may cause a tumor to move, making the delivery of radiation to the right place more difficult, and irradiating healthy tissue in the process. Previous attempts at addressing the problem included having the patient hold his or her breath and gating, a system in which delivery is synchronized with the patient's breathing. Holding breath can be difficult for patients, while gating increases the amount of time needed to deliver the treatment, and as a result increases the cost.
McAvoy and his team are developing a motion-synchronized "treatment couch" that uses feedback control and inferential skin markers to follow tumor movement and direct the radiation therapy. While tumors are not monitored during radiation treatment, markers on the patient's skin can be, allowing the system to estimate where a tumor is based on the markers' position. This information on tumor location is then used via a feedback control system to move the treatment couch to compensate for breathing-induced tumor motion. During radiation the tumor is effectively held in a stationery position. McAvoy has four decades of experience developing feedback control systems and also specializes in inferential sensing, making him a key member of the development process.
As part of the research, the team will build a working prototype treatment couch. If ultimately put into clinical use, the couch could significantly increase the accuracy and effectiveness of treatments for lung and upper abdominal cancers.
Published October 18, 2006