Qu Invited to Speak at 2013 IEEE CAS-FEST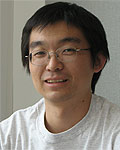 Associate Professor Gang Qu (ECE/ISR) was invited to speak at the Circuits and Systems Society Forum on Emerging and Selected Topics (CAS-FEST) event on May 19th, 2013, in conjunction with ISCAS 2013, in Beijing. The goal of CAS-FEST is to bring an emerging topic for researchers to exchange state-of-the-art developments and future ideas. This year's topic is "Low-Power, Intelligent, and Secure Solutions for Realization of Internet of Things (IoT)" and six speakers are invited. More details of the event can be found at http://iscas2013.org/CAS-FEST.html.
Dr. Qu talked about "Building Trusted Infrastructure for IoT" with focus on establishing trust in two critical components: circuitry and routing protocols. The talk started with hardware's security vulnerabilities, particularly when the circuit is designed and fabricated by untrusted parties. Dr. Qu described a simple and effective attack to break the system and discussed the challenges to make hardware trustworthy. Then he introduced some of his team's recent works on how hardware can help to provide security and trust. Dr. Qu also presented insider attacks in the network routing layer and the current trust-based countermeasures. He analyzed the limitations of these mechanisms and pointed out some of the potential research directions to enhance the detection accuracy and effectiveness of these countermeasures.
Published June 11, 2013