Ankur Srivastava promoted to full professor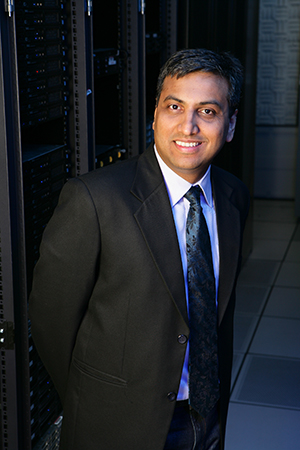 Ankur Srivastava (ECE/ISR) has been promoted to the rank of full professor by University of Maryland President Wallace Loh, effective July 1, 2014.
Srivastava received his Ph.D. in computer science from the University of California, Los Angeles in 2002. He joined the Department of Electrical and Computer Engineering in 2002 and became a joint appointment with the Institute for Systems Research in 2008.
Srivastava develops engineering principles for designing low power, fast, reliable, lightweight, large-scale integrated circuits using nanoscale components. He has received widespread recognition for research that has advanced the frontiers of chip design technology. Broadly, his interests are in VLSI design automation techniques, algorithms for low power and high performance integrated systems, VLSI fabrication variability and manufacturability, low power sensing strategies for real time tracking applications.
With Gang Qu, he is part of a new AFOSR Multi-University Research Initiative (MURI) on security theory for nano-scale devices. He recently won ISR's 2014 Outstanding Systems Engineering Faculty Award.
Published May 15, 2014