Bergbreiter interviewed on robot podcast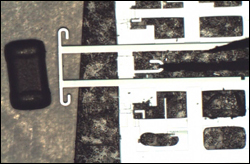 There's an interesting interview with Assistant Professor
Sarah Bergbreiter
(ME/ISR) at
robotspodcast.com,
an international forum and podcast site about robots. Scroll down the page to view the synopsis of the October 24 episode.
The episode is titled "Jumping and Crawling in Millirobots," and features Bergbreiter talking about her work in this area. She explains her current work in developing fabrication techniques for fast prototyping, and the challenges of scaling down robotic components for energy storage, actuation, power, sensing and control.
Listen to the mp3 at www.robotspodcast.com. The 14-minute interview begins at the 4:13 mark.
You also can view a video of Bergbreiter's quick release mechanical leg for micro robots here.
Published December 8, 2008