Chahat Deep Singh's robot bee work featured in BBC video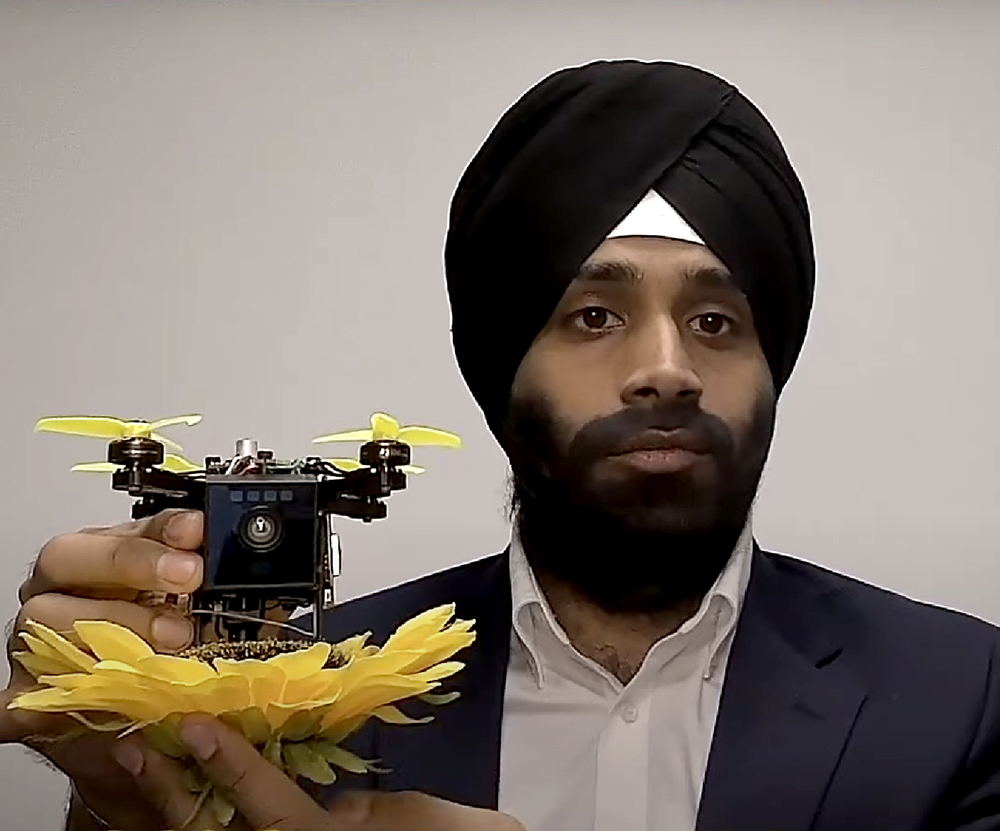 Chahat Deep Singh is one of the international researchers featured in a new 10-minute video (below) from the BBC. He is a Computer Science PhD student advised by ISR-affiliated Professor Yiannis Aloimonos (CS/UMIACS). He earned his MEng in Robotics in 2018 and is part of Aloimonos' Perception and Robotics Group.
In 2021, Singh's work was featured in a Voice of America video, and the robot bee hive concept was profiled in a 2021 Maryland Today story.
Singh's work lies at the intersection of robotics, computer vision and computational imaging for resource-constraint robots. This March, Singh gave a seminar at the Massachusetts Institute of Technology on his work in Minimal Perception. Singh's research draws inspiration from tiny insects and other biological beings to enable autonomy on robots using only onboard sensing and computing at scales that previously were not thought possible. His You can learn more about his research here.
Published April 19, 2023