OmniSpeech to Demonstrate Technology at 2014 CES International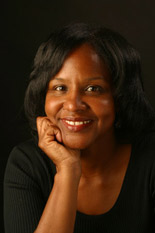 Professor Carol Espy-Wilson (ECE/ISR) will be demonstrating her innovative software OmniSpeech at the 2014 Consumer Electronics Show (CES) in Las Vegas this week.
Espy-Wilson's invention takes a novel approach to the challenge of ensuring clear speech in noisy environments. OmniSpeech's groundbreaking speech extraction technology, OmniClear, provides highest quality background noise reduction and speech enhancement, delivering superior voice quality and intelligibility in a software-only solution. She hopes to embed the technology in hearing aids by 2015.
Espy-Wilson is the CEO of OmniSpeech, an innovative software technology company aiming to revolutionize the enhancement of voice communication in speech-enabled applications and in digital mobile devices. OmniSpeech products are based on decades of research into the physiology of human speech.
At CES, the technology will be demonstrated by making an Internet-based voice call, and switching OmniSpeech on and off so listeners can hear the difference in sound quality. "We're hoping we will establish several business partners as well as customers," Espy-Wilson said about her company's debut there.
Published January 7, 2014