Profile and interview with John Baras in IEEE Control Systems Magazine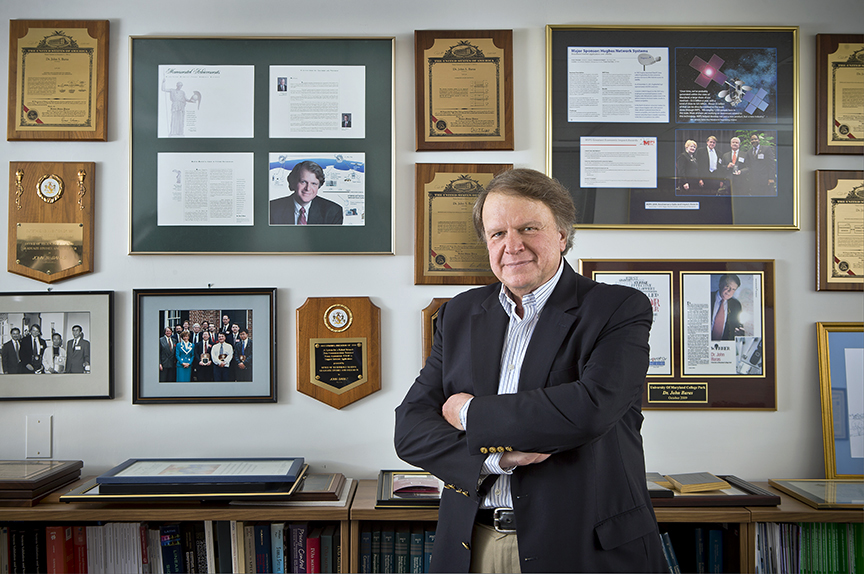 The Institute of Electrical and Electronics Engineers' IEEE Control Systems Magazine has an interesting profile and interview with Professor John Baras (ECE/ISR) in its February 2018 issue. The article appears in the "People in Control" section. In it, Dr. Baras talks about his education, career and research interests, as well as where he sees the field of control heading in the future. You can read and download it here.
Dr. Baras received received the American Automatic Control Council's (AACC) 2017 Richard E. Bellman Control Heritage Award, which he accepted at the 2017 American Control Conference Awards Ceremony in May 2017.
The Bellman Award is given for distinguished career contributions to the theory or application of automatic control and is the highest AACC recognition of professional achievement for U.S. control systems engineers and scientists. The citation reads, "For innovative contributions to control theory, stochastic systems, and networks and academic leadership in systems and control."
Learn more about the award and view video of Baras receiving it and giving his acceptance speech.
Read the IEEE Control Systems Magazine article.
Published February 12, 2018