Rance Cleaveland named CMNS Associate Dean for Research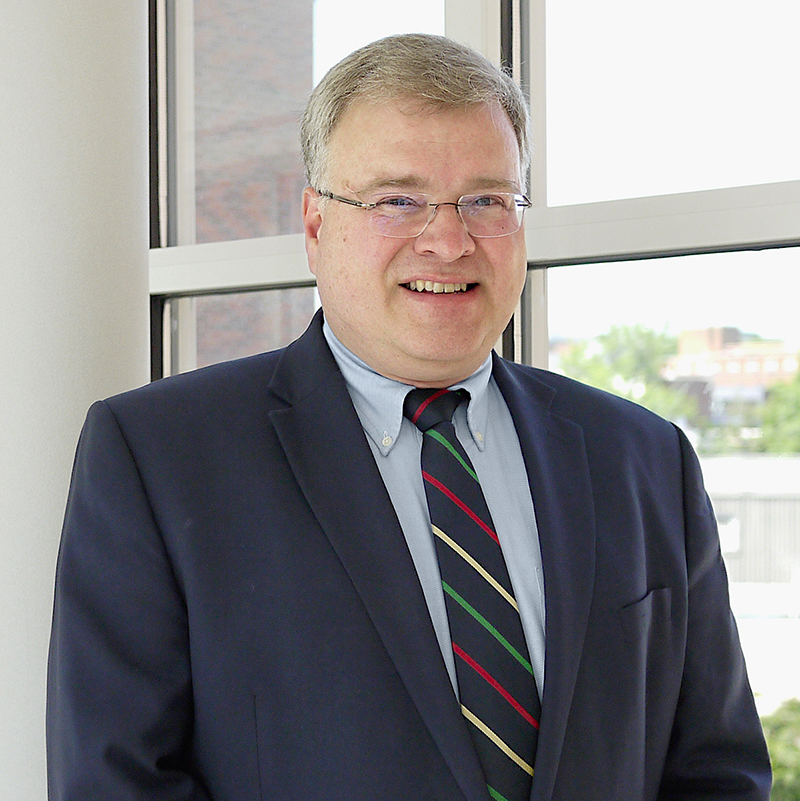 Professor Rance Cleaveland (CS/ISR/UMIACS) has been appointed the associate dean for research in the College of Computer, Mathematical and Natural Sciences.
"Rance has always excelled at bringing together teams of outstanding researchers for high-impact projects and he will be a true asset to the CMNS leadership team," said CMNS Dean Amitabh Varshney.
As associate dean for research, Cleaveland will help grow the college's annual sponsored research funding, which currently exceeds $200 million. He will also lead the college to higher levels of research excellence and national prominence and launch new initiatives. He will work closely with the college's leadership team, as well as department chairs and research institutes and center directors, to enhance academic, research, entrepreneurial and service activities.
"I am honored to be able to serve the college in this position," Cleaveland said. "I look forward to working with Dean Varshney, with the CMNS units and researchers, and with other stakeholders across campus to further enhance our college's already outstanding record of impactful and influential research."
From 2018 to 2022, Cleaveland served as Division Director of the Computing and Communication Foundations (CCF) division within the Computer and Information Science and Engineering (CISE) directorate of the National Science Foundation.
"His recent role as NSF division director further expanded his view of the broad science funding landscape and his ability to help us identify new and important research directions for the college," Varshney said. Read an interview with Cleaveland about this experience here.
In 2021, Cleaveland was elevated to the rank of Fellow by the Institute of Electrical and Electronics Engineers (IEEE) "for contributions to verification tools for finite-state and cyber-physical systems."
Cleaveland is a leading scholar in software systems. His research focuses on developing theoretical and applied methods for validating and verifying computer code, software packages and computing devices. He has published more than 250 papers in the areas of software verification and validation, formal methods, model checking, software specification formalisms, verification tools, software testing, and software architecture.
Upon joining the University of Maryland in 2005, Cleaveland also became executive and scientific director of the Fraunhofer Center for Experimental Software Engineering, a position he held until 2014. Under Cleaveland's leadership, the center—an applied research and technology transfer organization affiliated with UMD—doubled its number of publications, more than doubled its research funding and grew its staff by nearly 50 percent.
Cleaveland also held professorships at the State University of New York at Stony Brook and at North Carolina State University. He is a co-founder, past CEO and current chairman of the board of Reactive Systems, Inc., a company that makes model-based testing tools for embedded software, and a past recipient of National Young Investigator Awards from the National Science Foundation and the Office of Naval Research and the Alcoa Engineering Research prize from North Carolina State University. Cleaveland received B.S. degrees (summa cum laude) in Mathematics and Computer Science from Duke University in 1982 and M.S. and Ph.D. degrees from Cornell University in 1985 and 1987, respectively.
—Portions of this story originally appeared in a CMNS press release. Thanks to Abby Robinson of CMNS. Photo of Rance Cleaveland by Faye Levine of CMNS.
Published November 15, 2022