SCMC, SAIC release cyber security white paper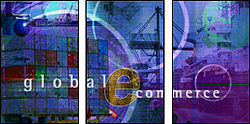 The Robert H. Smith School of Business's
Supply Chain Management Center (SCMC)
and Science Applications International Corporation (SAIC) have released a collaborative white paper, "Building A Cyber Supply Chain Assurance Reference Model." The paper outlines for the first time an innovative model that applies end-to-end supply chain management to cyber security and offers a cyber security model to meet 21st century challenges. It addresses the problem that global cyber supply chains today are as fragmented as physical supply chains were 15 years ago.
Speaking for the SCMC, its co-director and ISR-affiliated Research Professor Sandor Boyson (BGMT) said, "There are strong parallels in the evolution of the global supply chain that can be applied to the field of cyber security. Both disciplines have labored to gain visibility over operations and establish more collaborative and robust business ecosystems with customers, distributors and suppliers on a worldwide basis. In creating a framework that includes a common lexicon and by highlighting shared responsibilities, we hope to heighten awareness of this interlaced, larger supply chain world and the need to create a governance structure that is adaptive enough to meet real-world challenges."
Boyson is one of the project's key researchers.
Read more about the paper at CNNMoney.com or download it at SAIC's web site (registration required).
Published June 19, 2009