Srivastava Named Clark School Inaugural Associate Dean for Graduate Affairs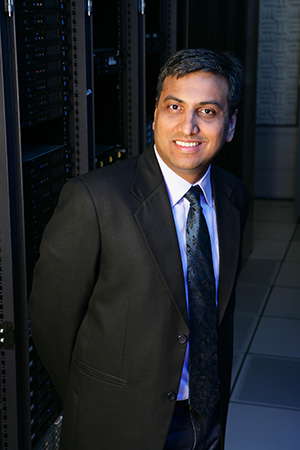 Dean Darryll Pines has announced that Professor Ankur Srivastava (ECE/ISR), has been named the new Inaugural Associate Dean for Graduate Affairs effective January 8, 2018.
In his announcement, Dean Pines wrote, "Srivastava is a professor in the Department of Electrical and Computer Engineering (ECE) and brings experience and scholarship to his new role as Associate Dean. He has served ECE as Associate Chair for graduate affairs since 2013. There, he has led several unique and innovative activities for graduate recruitment and retention and improving diversity. In his new role, Dr. Srivastava will help start new college-level initiatives with hope to inject new energy and opportunities for growth in our graduate environment and experience. His appointment begins in January of 2018."
Dr. Srivastava received his Ph.D. from the University of California Los Angeles in 2002, where he was awarded the outstanding Ph.D. award from the Computer Science Department. His research focus lies in computer engineering with interests in hardware synthesis for high performance, low power, and secure computer systems.
Learn more about Dr. Srivastava here: http://srivastava.umd.edu
Published November 28, 2017