Fermüller, ARC Lab create app to improve violin instruction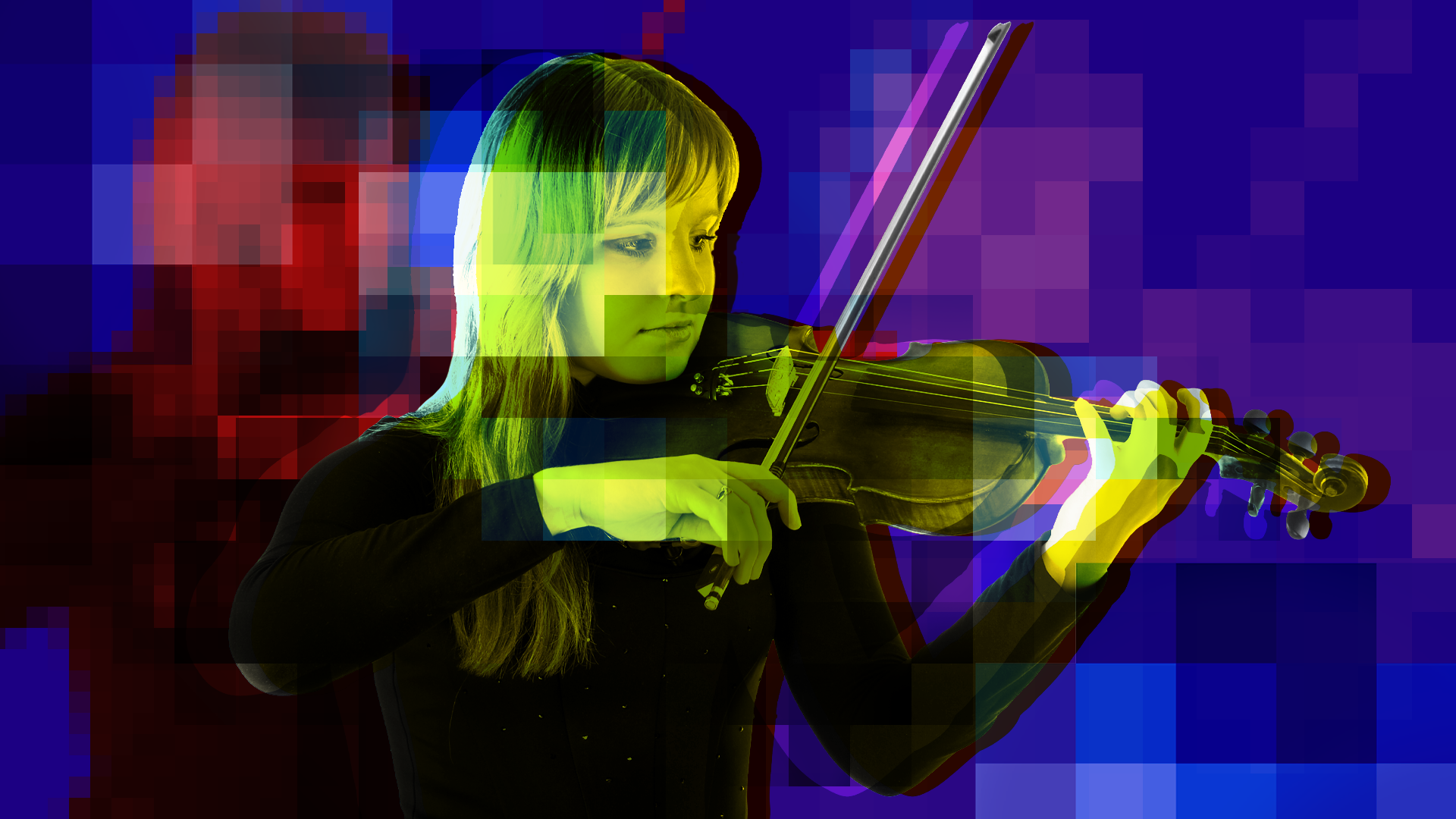 Students learning classical violin usually have to wait until a session with a music teacher to get personalized feedback on their playing. Soon they may have a new tool to use between lessons: an app that can observe them play and guide them toward better posture and form—key elements both for sounding their best and avoiding overuse injuries.
Two University of Maryland researchers are drawing on very different academic backgrounds—one in classical violin and music education, the other in robotics and computer science—to develop this virtual "teacher's aide" system powered by artificial intelligence (AI) technology. In addition to expanding the market for violin instruction, it will allow students who may not have access to private lessons to receive feedback on their playing.
Associate Professor of Violin in the School of Music Irina Muresanu, who is collaborating with ISR-affiliated Associate Research Scientist Cornelia Fermüller (UMIACS), said the technology will be revolutionary for a field rooted in tradition.
"While I believe that traditional methods are still the best way to pass on to our students the legacy and heritage of the classical music world, I am excited to explore ways in which artificial intelligence can be integrated as a feedback mechanism into daily practice—the central experience of any musician's life," she said.
The project is part of Arts for All, a new initiative to expand arts programming across campus and bolster interdisciplinary offerings through a fusion of the arts, technology and social justice.
Muresanu and Fermüller were recently awarded a $115,000 Phase I Maryland Innovation Initiative award by the Maryland Technology Development Corporation to support the project. The award, a partnership between the state of Maryland and five of its public universities, is designed to help propel research ideas from the lab to the commercial market.
An internationally renowned Romanian violinist, Muresanu has spent the last decade working at the intersection of music and technology. She previously collaborated with Amitabh Varshney, dean of the College of Computer, Mathematical, and Natural Sciences, on "Four Strings Around the Virtual World," which embedded Muresanu's solo violin project in famous global locales including concert halls, cathedrals and outdoor spaces.
When the COVID-19 pandemic made in-person teaching impossible, Muresanu began seeking new ways to allow violin students to continue learning remotely. Last year, she partnered with UM Ventures, a joint technology commercialization initiative of the University of Maryland, Baltimore and University of Maryland, College Park, to explore high-tech approaches for enhancing remote lessons.
Fermüller was a natural fit for the project. A researcher of computer vision and robotics, she works to enable computers to understand and enhance what people are doing in their daily activities.
In the Autonomy Robotics Cognition Lab, Muresanu and Fermüller, along with computer science Ph.D. student Snehesh Shrestha, are studying human-robot interaction in the context of playing the violin and how to integrate AI into the learning process. The technology they are producing—which will enable computers and phones to derive information from digital video—will let music teachers customize the type and amount of feedback students receive and survey the results.
Fermüller said the technology will be a major step forward in using AI for music education, and could potentially be applied to other instruments.
"The platform we are currently working on provides feedback to students based on their specific needs, and this is very novel," she said. "I believe this is the future of AI-supported education."
— ISR thanks Maryland Today and author Jessica Weiss for this story.
Published September 20, 2021