Former ISR Visiting Scientist Kazutomo Nishida named Honda R&D Asia Pacific president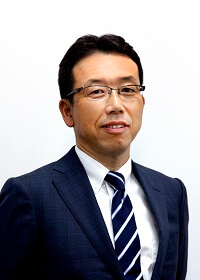 Congratulations to former ISR Visiting Scientist Kazutomo Nishida, who has been named president of Honda R&D Asia Pacific. From 2001-2002, as part of ISR's Visiting Scientist program with Honda R&D, Nishida conducted research with Professor Christopher Davis (ECE) on sensor and control systems for various types of engines.
The ISR Visiting Scientist program allows companies to send employees to work closely with jointly selected faculty hosts on topics of mutual interest. The program provides a natural vehicle for shoulder-to-shoulder collaboration with ISR faculty and students; education in systems engineering, allied sciences, and business practices; knowledge transfer between systems methodologies and application domains; and training in state-of-the-art tools including those based on ISR research.
Visiting Scientists participate in the activities of ongoing ISR research teams. Collaboration is possible in a wide range of technical areas, including network security, mobile and sensor networks, hybrid communication networks, MEMS sensor and actuator design and fabrication, nanotechnology, manufacturing and product realization systems, neuroscience and neuromorphic engineering, systems engineering methodologies, signal processing and multimedia systems, advanced control systems techniques, supply chain management, and transportation systems including air traffic management.
Visiting Scientists from outside the United States acquire valuable direct experience with the U.S. research culture. ISR provides support for each Visiting Scientist and assists companies with additional opportunities. Honda R&D and Toshiba each had long-term Visiting Scientist arrangements with ISR in the 1990s and 2000s, sending a combined 30 engineers to College Park.
Published August 9, 2018