Regli is speaker, 'Risers' workshop chair at DARPA 60th anniversary symposium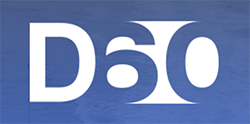 ISR Director William Regli (CS/ISR) will be a featured speaker at the Defense Advanced Research Projects Agency's (DARPA) D60: DARPA's 60th Anniversary Symposium, Sept. 5–7 at the Gaylord National Resort and Convention Center in Oxon Hill, Md. D60 is a three-day symposium hosted by DARPA in honor of its 60th Anniversary.
Regli, a former deputy director and acting director of DARPA's Defense Sciences Office, will moderate a roundtable on the topic, "DARPA and Academia: Lessons and Insights." The roundtable recognizes the major contributions universities have made to the Department of Defense, and DARPA, for decades, and will emphasize the critical importance of maintaining a vibrant culture of use-inspired research in service to national security across American higher education in the years to come. Roundtable speakers will survey the landscape of research in higher education, and offer insights and lessons learned as to how institutions and scholars might more effectively contribute their best ideas and solutions to address complex and emerging challenges we face. Panelists include Stephen Cross of the Georgia Institute of Technology; Alan Rudolph from Colorado State University; and Stefanie Tompkins of the Colorado School of Mines.
Regli also is the chair of "DARPA Risers," a workshop to be held during the D60 event. First organized by Regli and featured at DARPA's 2015 "Wait What?" Technology Forum, the goal of DARPA Risers is to identify early-career scientists and engineers, specifically students and post-doctoral scholars, that DARPA program managers believe have both exceptional technical expertise as well as a drive for service. During the closed-door workshop, the Risers will present posters about their research to an audience of DARPA program managers and DARPA leadership. Three of the Risers will be invited to present their work to all symposium attendees at a special plenary session on Friday, Sept. 7, the last day of the DARPA D60 celebration.
About D60
The symposium will highlight DARPA's innovative approach to creating breakthrough technologies and capabilities from the agency's past, present, and future. DARPA's mission requires a constant stream of novel ideas and contributions from innovators looking beyond what is possible now. D60 will provide attendees the opportunity to engage with up-and-coming innovators, along with some of today's most creative and accomplished scientists and technologists, as they continue to provide these contributions. By sharing its record of innovative achievements over the past 60 years, DARPA aims to inspire attendees to explore future technologies, their potential application to tomorrow's technical and societal challenges, and the dilemmas those applications may engender. D60 participants will have the opportunity to be a part of the new relationships, partnerships, and communities of interest that this event aims to foster, and advance dialogue on the pursuit of science in the national interest.
D60 features six plenary sessions focused on topics of broad import and interest as well as 30 themed breakout sessions that will enable participants to dive more deeply into particular topics of interest. An exhibit hall will feature displays from each of DARPA's six technical offices, detailing a selection of programs that reflect the breadth of DARPA's research portfolio as well as the range of its performer base. Visitors will also have the opportunity to view an extensive showcase of historical displays and artifacts with highlights from DARPA's storied past.
| View DARPA's press release about the event here | View the official D60 website here |
Published August 20, 2018