Undergrad Adam Berger is awarded Goldwater Scholarship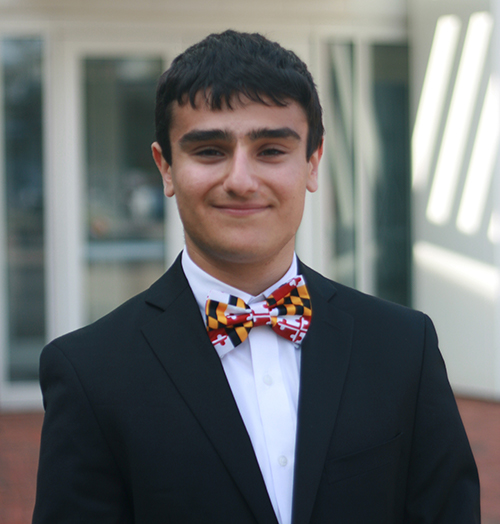 Bioengineering undergraduate student Adam Berger has been awarded a Goldwater Scholarship by the Barry M. Goldwater Scholarship and Excellence in Education Foundation. The foundation encourages students to pursue advanced study and careers in the sciences, engineering and mathematics.
With ISR-affiliated Associate Professor Ian White (BioE), Berger is investigating methods for using surface-enhanced Raman spectroscopy (SERS) to detect THC, the chemical responsible for most of marijuana's psychological effects, in saliva. In addition, Berger is testing paper-based SERS biosensors for antibiotic detection, a topic on which he co-authored a book chapter.
"Adam's leadership and personal skills are polished, his professional and intellectual communication skills are superb, his dedication to academic research is extraordinary and his work ethic is unmatched," said White.
Berger, a junior, is a member of the Gemstone Honors Program, the RISE Leadership Academy and the Tau Beta Pi engineering honor society. His Gemstone team is biochemically modifying small-diameter vascular grafts made of silk scaffolds to enhance the grafts' biocompatibility and mechanical strength.
This past February, Berger presented findings on the use of Raman spectroscopy to monitor wound healing in members of the military at the SPIE Photonics West conference. He conducted this research over the past three summers with Nicole Crane in the Regenerative Medicine Department at the Naval Medical Research Center.
Berger also is interested in creating novel lab-on-a-chip biosensors that enable point-of-care disease detection and diagnosis.
Published April 5, 2016