Min Wu receives Senior Faculty Outstanding Research Award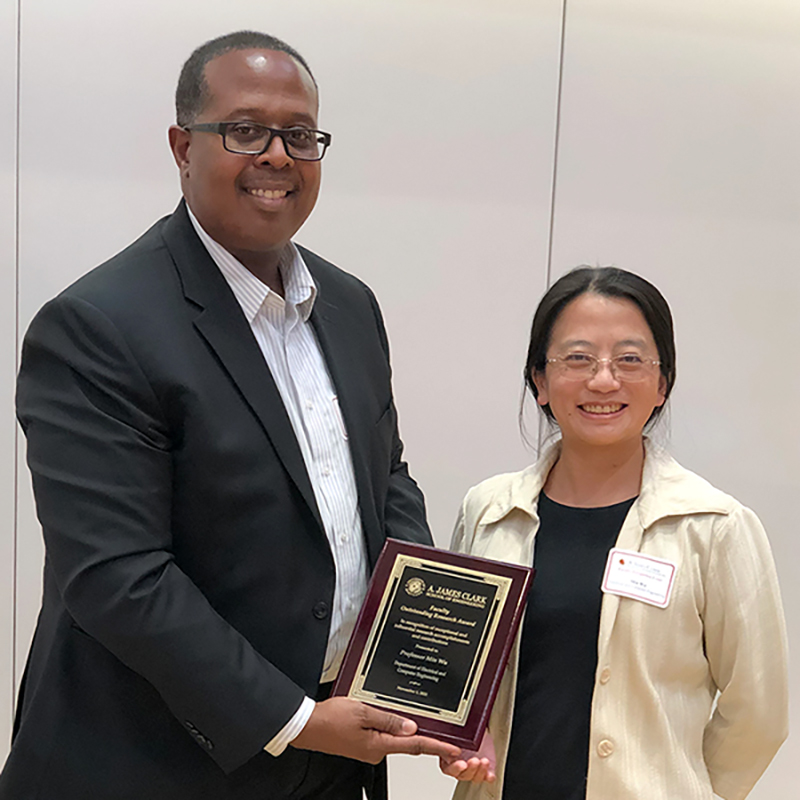 Congratulations to Professor Min Wu (ECE/UMIACS), the 2021 recipient of the A. James Clark School of Engineering's Senior Faculty Outstanding Research Award. Dr. Wu is the Clark School's associate dean for graduate programs and an affiliate faculty member of the Institute for Systems Research.
The Clark School's Senior Faculty Outstanding Research Award was created 20 years ago in 2001 to recognize exceptionally influential research accomplishments of its faculty.
The announcement reads:
"Dr. Wu has gained national and international recognition for her research in multimedia signal processing, information security, and digital forensics. Dr. Wu's research contributions influence real-world applications in our digital society: She helped develop cutting-edge technologies for generating fingerprints and embedding them into multimedia signals; using Electrical Network Frequency as signatures to uncover the time, location, and pedigree evidence of historical recording; and solving the challenging issues in binary information hiding, computer program watermarking, and non-intrusive media hashing."
Congratulations to Min Wu for this well-deserved honor!
Published November 12, 2021